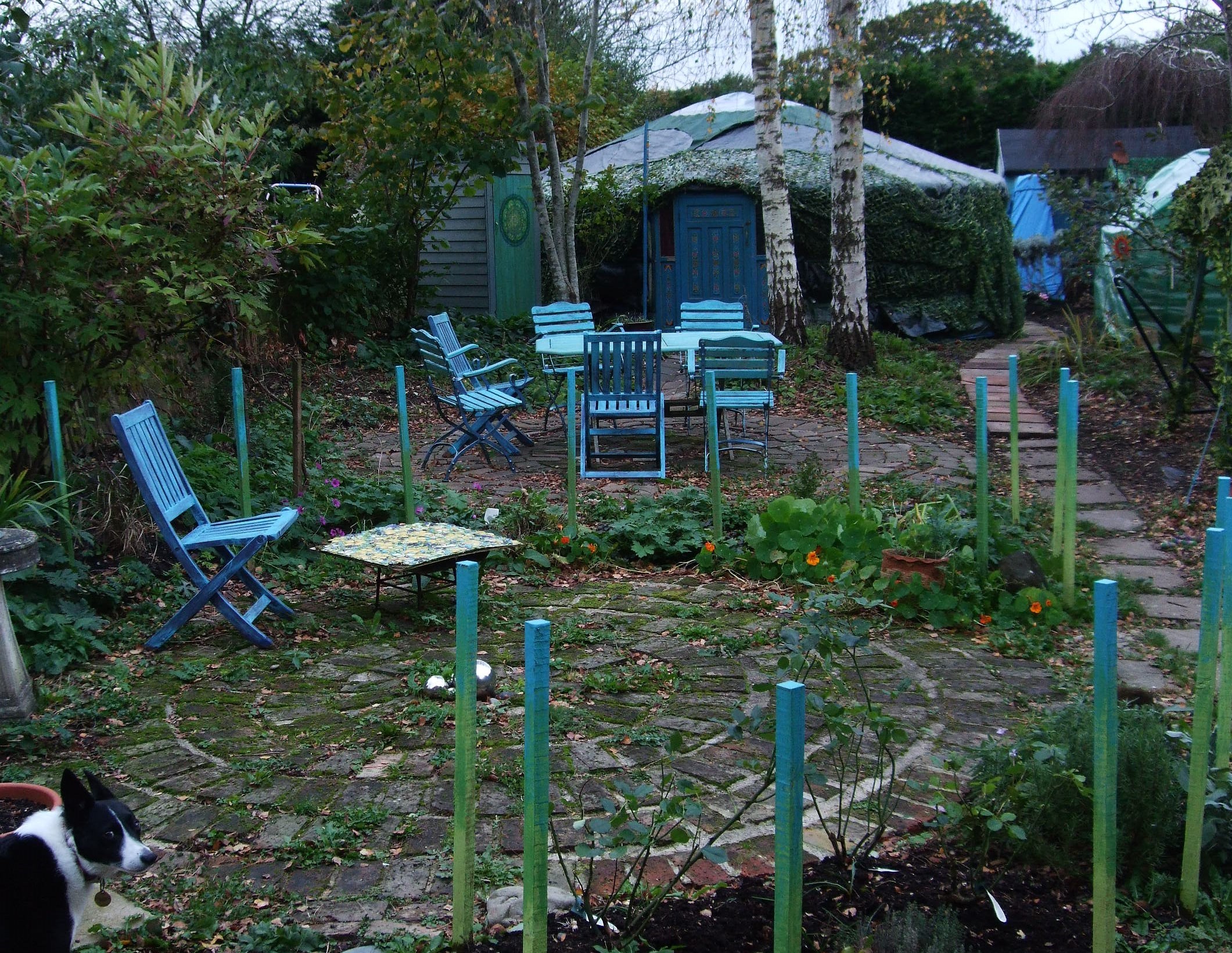 Ali Oakwood – Wivelsfield Yurt & Paradise Gardens
Symphonic Gong Therapy Sessions
Intuitive Sound Healing Trainings
Healing Retreats
Visionary Artwork
Sustainable Garden Design & Creation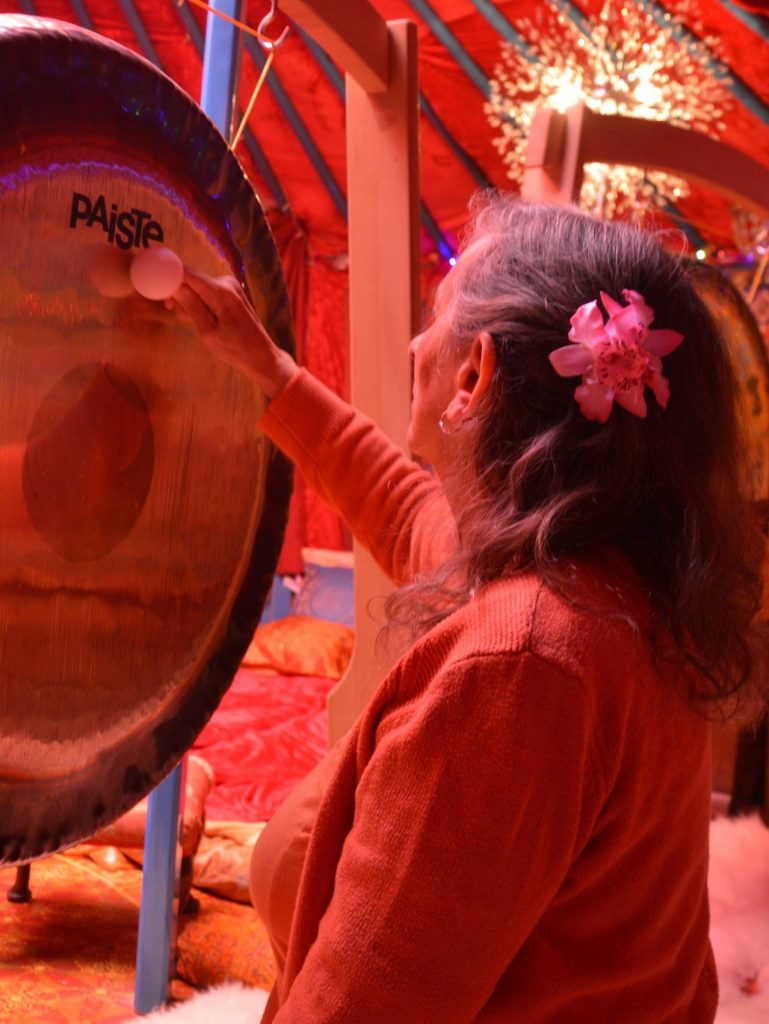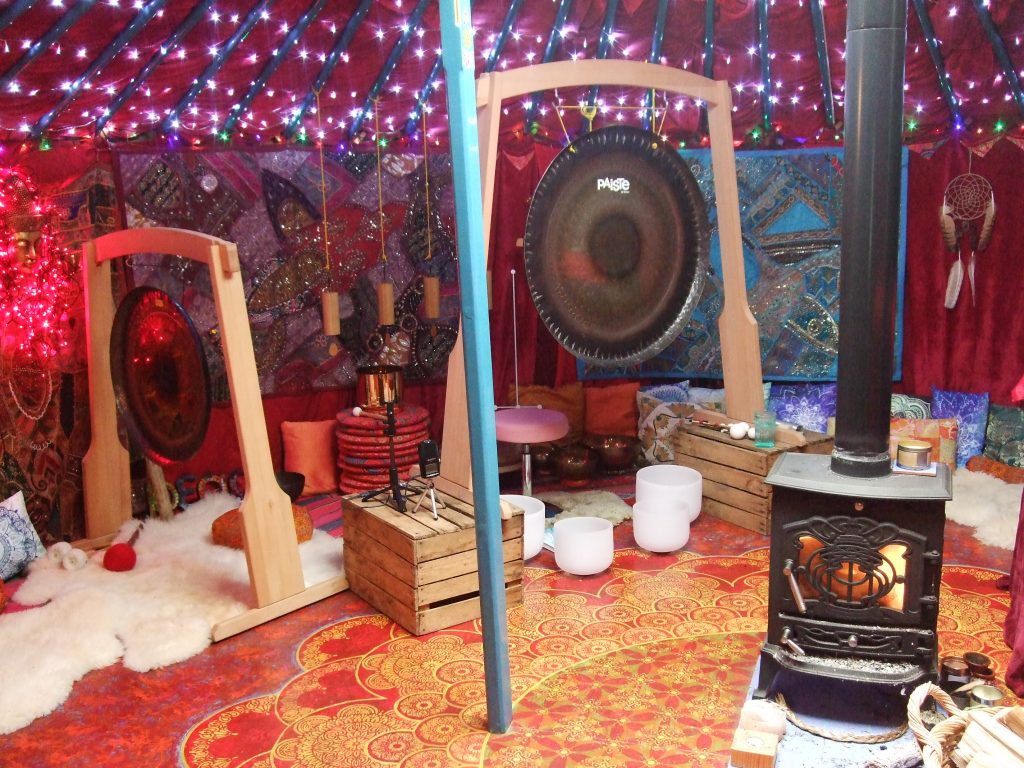 'SPIRIT FLOW'
SACRED SOUND HEALING TRAINING
Each 6-day training is unique and created in the moment, one-to-one and bespoke. This is an opportunity to work with Spirit and connect with your unique, authentic soundhealing voice.
You will have the opportunity to discover technique, experiment and explore in a beautiful supportive environment; to witness and receive soundhealings for your personal development and healing journey.
Whether your aim is to give group sound healing sessions, merge your existing healing modalities with sound, or something else entirely, this training course.
6-day residential/non-residential, over one week, two weeks or three weeks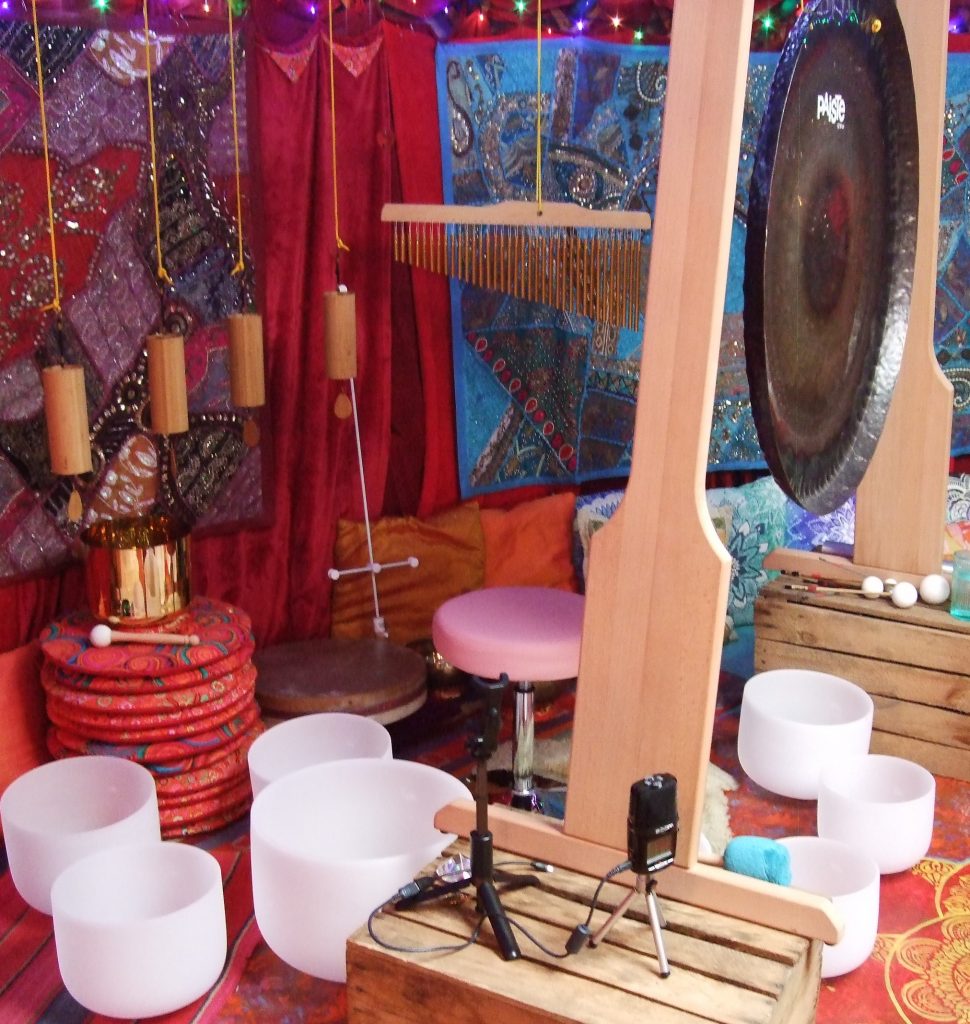 Free SOUNDHEALING TRANSMISSIONS & videos
Every morning at 10am throughout December 2021, January & February 2022, I will be transmitting a new free Sound Healing Session. See FREE VIDEOS page for more info.
YouTube VIDEOS – free sound healing session archive
YouTube channel – METTA COLLECTIVE – Love in Action – YouTube
Facebook page – New Earth Gong and Drum Baths | Facebook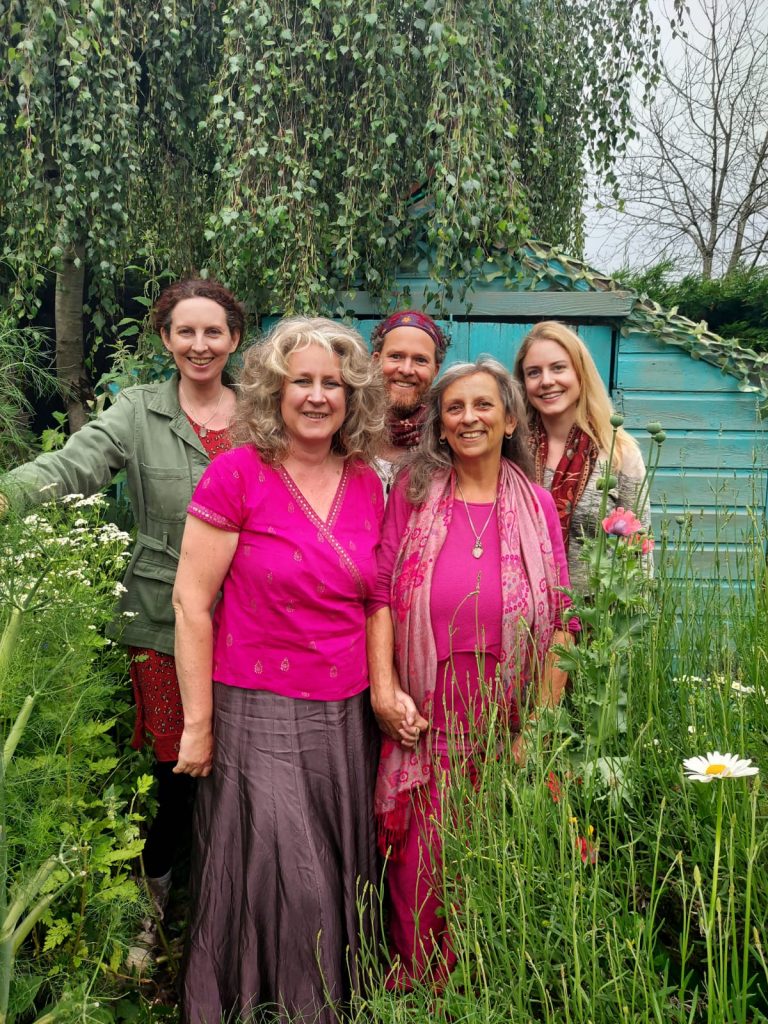 METTA COLLECTIVE – LOVE IN
ACTION
We are a collective of Healing Practitioners, working singly/in collaboration, often through the media of Sound Healing Therapy and Conscious Embodied Movement and Touch, and other merged modalities.
PLANT BASED GARDEN COLLECTIVE – Compassionate and ethical Garden Design and Creation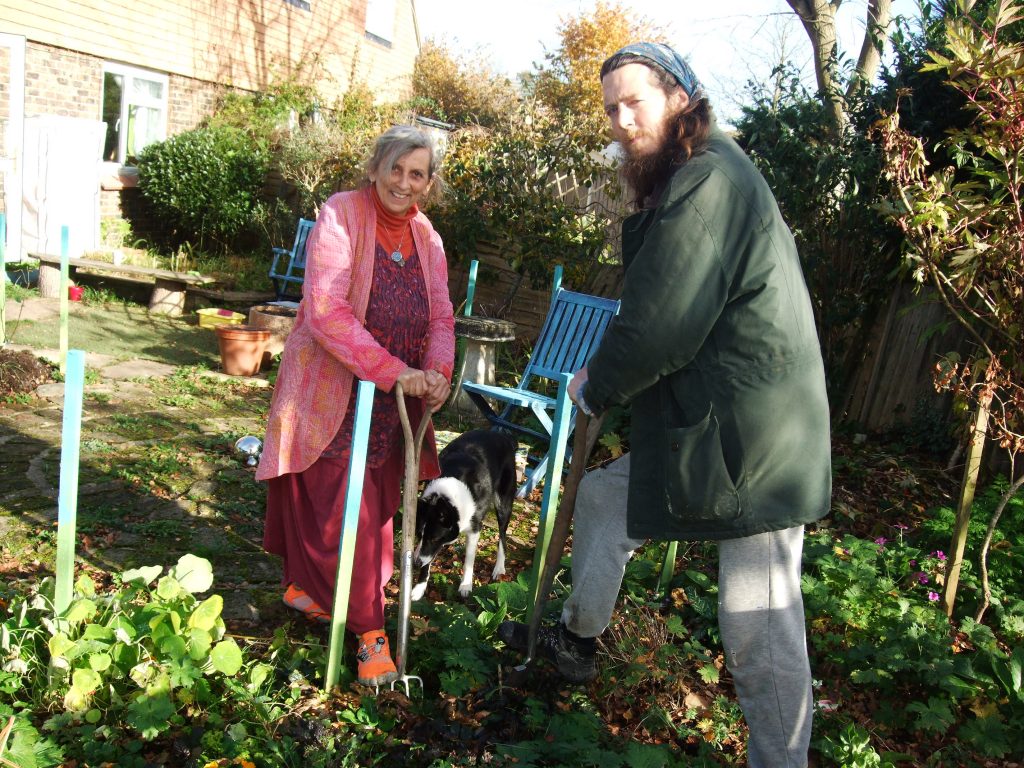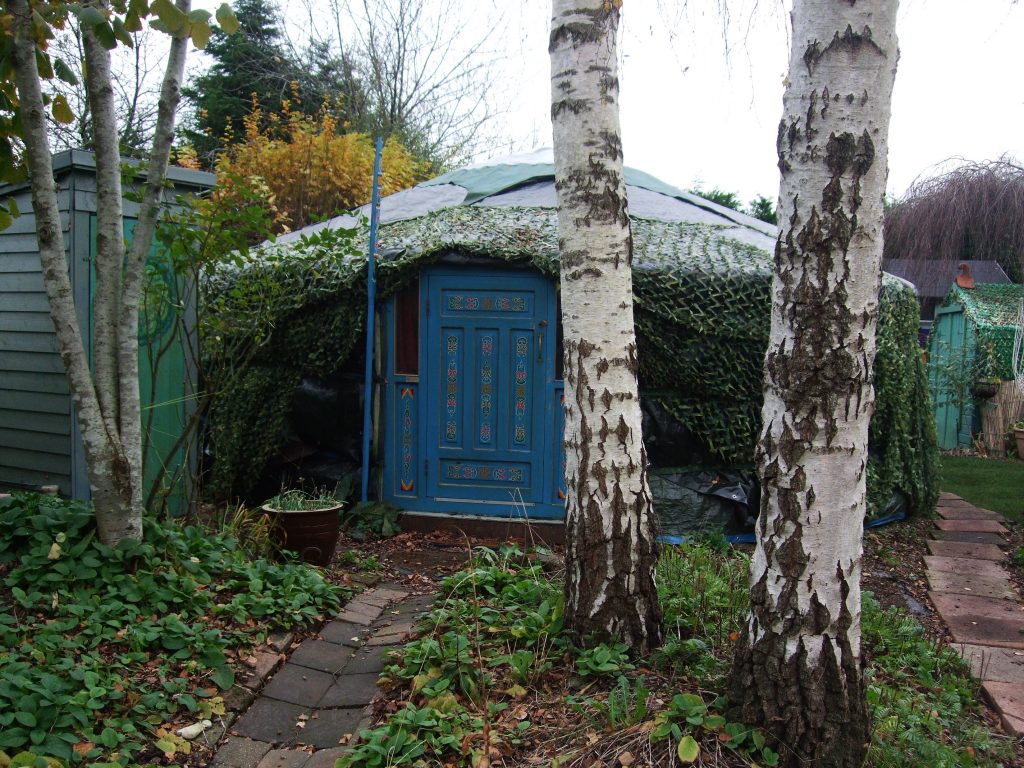 HEALING RETREATS
One-to-one bespoke Healing Retreats created for your individual needs.
Residential/non-residential
SACRED ARTWORKS for sale – oil paintings, prints and blank greetings cards.
Original & unique Visionary Art imbued with Resonance & Healing Vibration. This ARTWORK is designed to live in your home, healing spaces and studios. Created with Love and Guidance, channelled from Source.
"I have a number of Ali's creations in my home. They are magnificent – ALIVE with healing energy. The photos are a taste of this powerful art. When experienced in the flesh – something else happens to your system." H.T.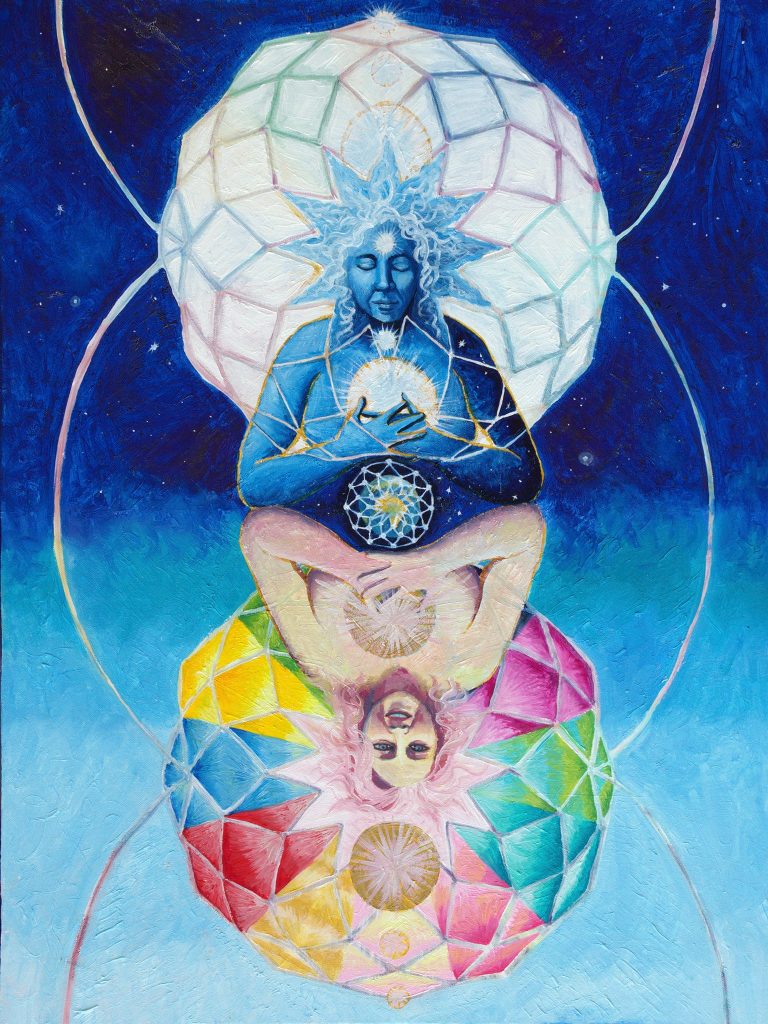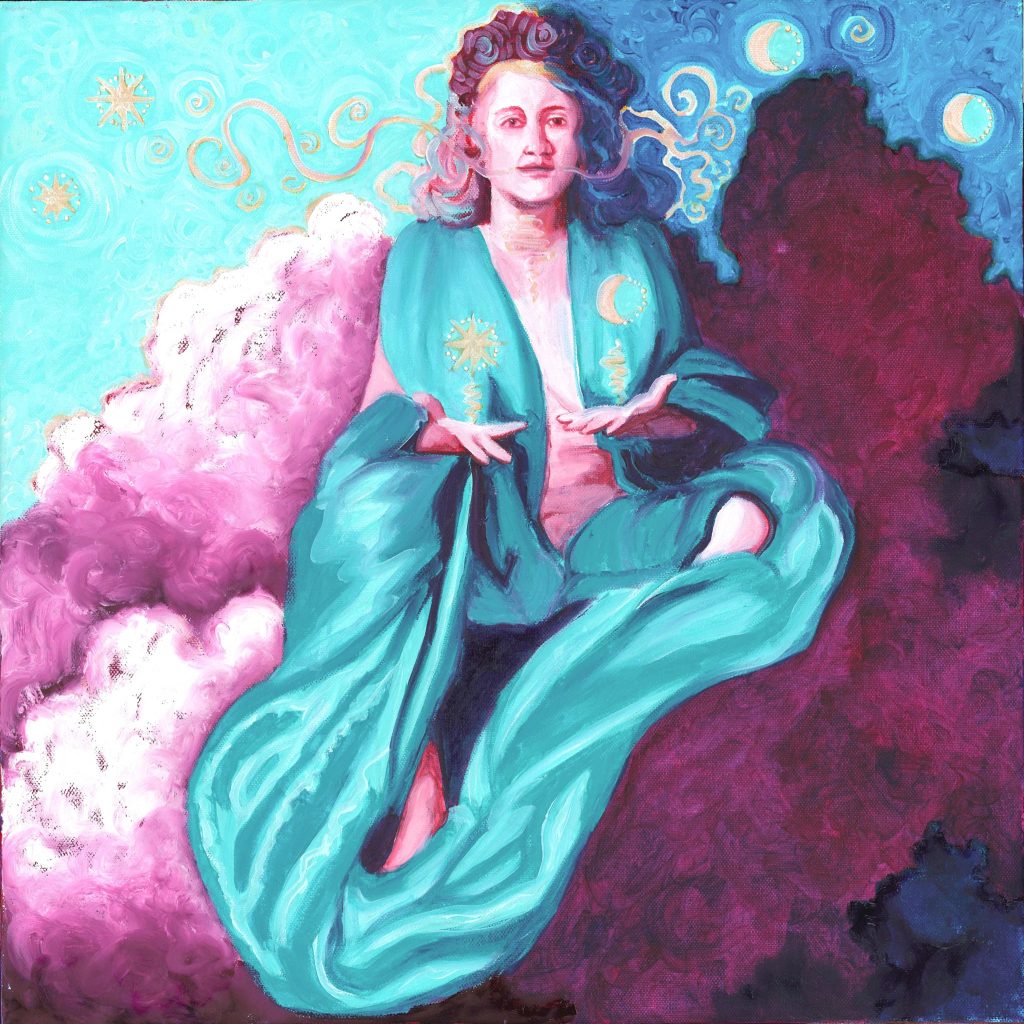 TESTIMONIALS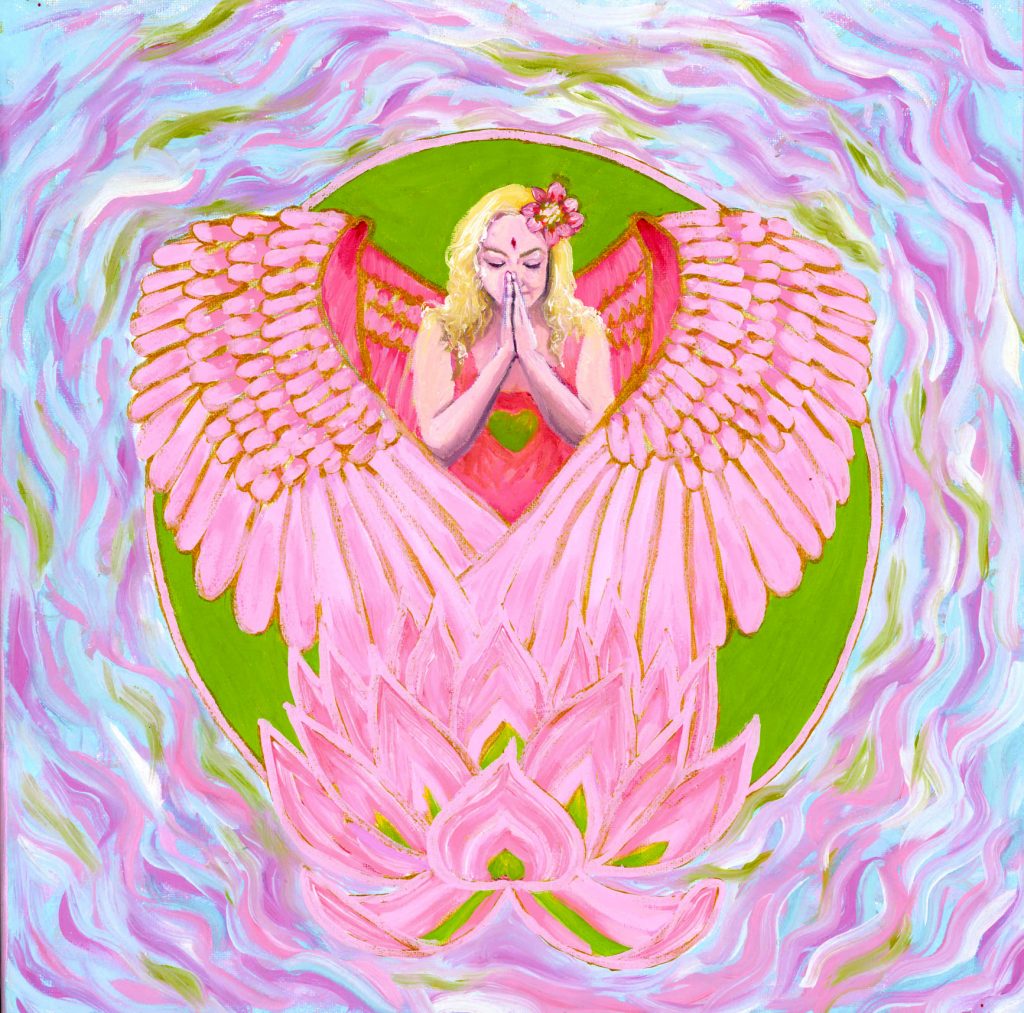 "Ali is a most intuitive & wise healer. She weaves the art of therapeutic enquiry with skill, patience, compassion; and practices with the highest level of integrity.
The healing sound journeys and training I have experienced with Ali have distilled more clarity of patterning that is limiting me, as well as aspects that are here to support & inspire, aspects that I can truly trust in myself.
I highly recommend a healing sound session with Ali. The connection & communication between her & her instruments, in service, in beautiful surroundings, are indeed a unique experience."
SHIVANI MARIA. Forest Row, Sussex, UK. Mother, yoga teacher, apprentice sound healer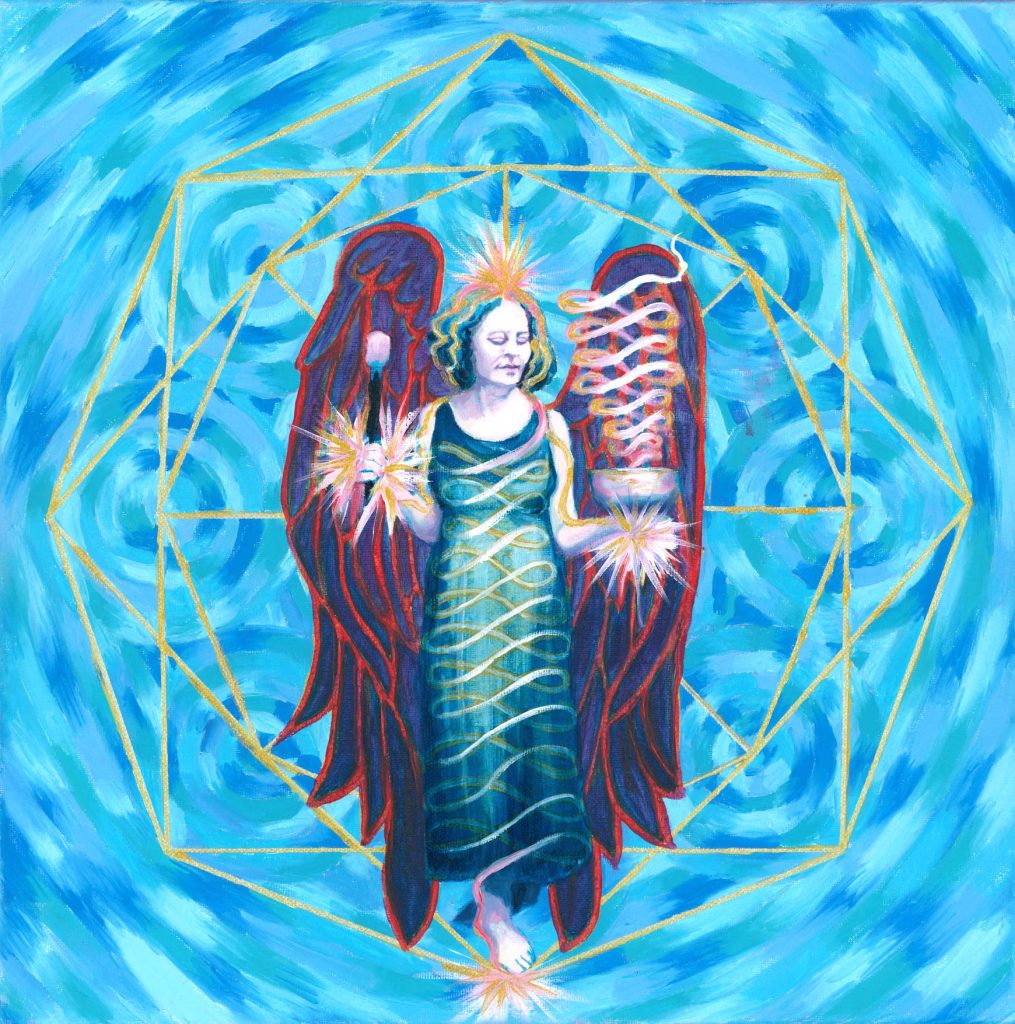 "From the second my feet entered Ali's wonderful healing space I was made to feel at ease and in safe hands. Ali walked me through the instruments and explained the flow of the session and then encouraged me to discover what had brought me to the yurt. Ali allowed me to centre and set intention and then began to work her magic.
Ali managed to hold what felt like possibly the safest space I've ever been afforded to process in a sound healing setting. The yurt felt like a cocoon, specific in its intention, a place for healing that was both nurturing and protective. A perfect space in order for me to work through some quite heavy content.
Ali, through the soundscapes she created, stood with me at every turn drawing out what needed to be brought into the light, intuitively working through the sound tools she has assembled and allowing me the feeling of safety and a presence in the room that I could trust and work with on all levels.
Ali led me on one of the deepest dives into an altered state of consciousness I've ever taken part in and in doing so led me to a place that I feel has been unavailable to me in a lot of sessions prior to this due to the fact a perfect storm of safe space/craftsmanship/setting is a rarity and is really difficult to come by in the way Ali and her Yurt make possible.
It was a very unique and immersive experience and the work we carried out will reverberate through my days for weeks to come as I fully process and integrate what Ali helped me achieve.
Ali is a wonderful lady, generous, caring and extremely attuned to her craft, a person who I admire greatly and I will continue to visit for as long as I can. Thank you Ali xxx"
SKY EVANS – BAST trained sound healer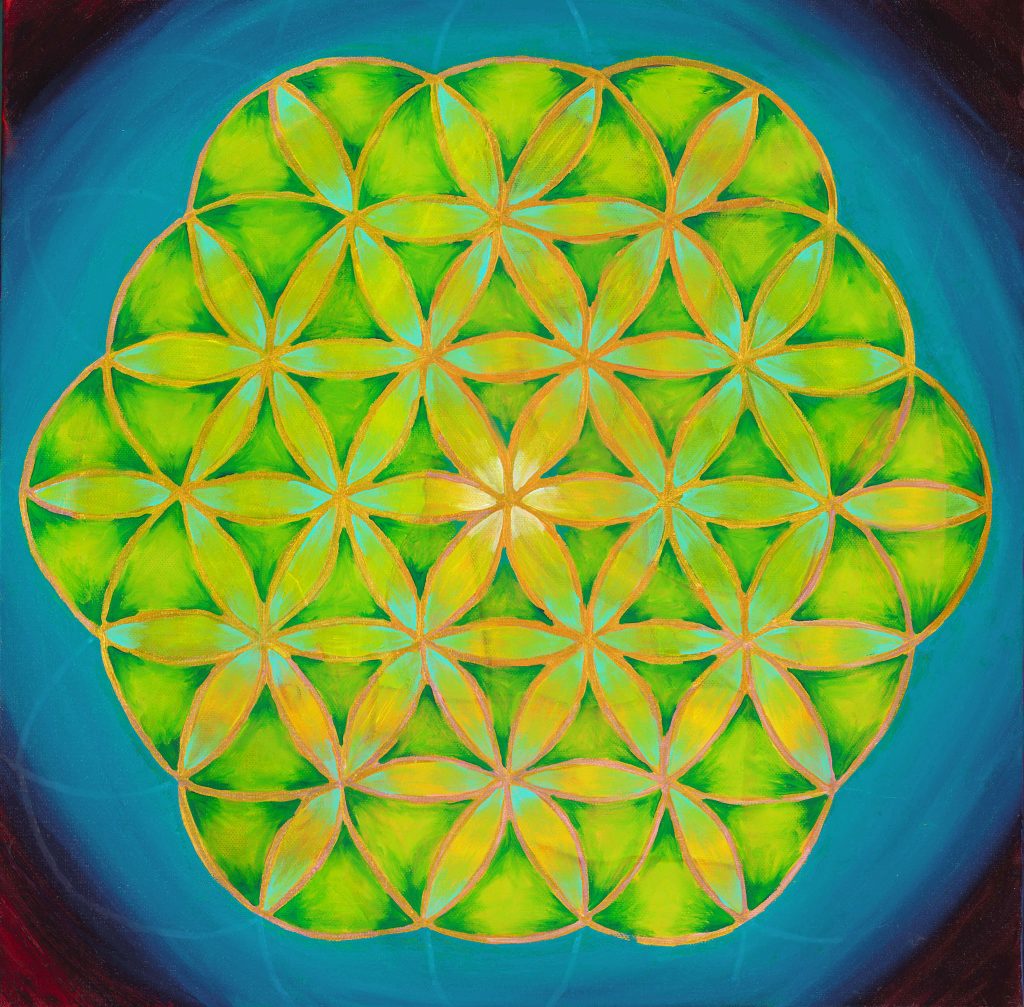 "I've just had the immense privilege of being the first residential student of Ali Oakwood to learn all about soundbath healing with the many different sound tools Ali has, including a Symphonic gong. What I learnt over the six days I stayed was a real eye opener.
I found Ali's tuition to be extremely thorough and very professional. Ali's dedication to her work speaks volumes, and to be taught in the way that she does, it cannot fail to make a real impact (it certainly did for me!) If you're thinking about learning about soundbath healing, I cannot recommend Ali highly enough.
During the six-day residential intensive course at Ali's I experienced wonderful homecooked, very wholesome food. The type of food provided really hit the spot for the energy used by me on the course. Sleeping in the Heritage adjacent to the beautiful yurt, is very comfortable and cosy.
All in all, the six days was an amazing experience on all levels. Thank you, Ali. Bless you. Namaste"
GUY TAYLOR – www.healingintent.co.uk – Surrey, UK. Hands-on Spiritual Healer using Pyramid Energy